Diagnostics
We here at Folsom Werkstatt are proud to say that we have full diagnostics capabilites on par with any dealership.
We have the knowledge and tools to engage in multiple levels of diagnostics.
Such as: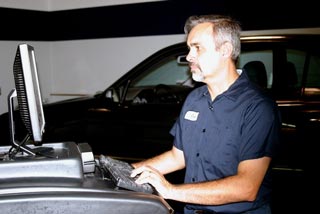 Check engine lights
Other malfunction lights, i.e. ESP or BAS
Driveability issues
Electrical faults
Transmission shift quality
Rough running or engine trouble
Noises and strange sounds
And many others
The technicians at Folsom Werkstatt have over 35 years of combined experience in all levels of diagnostics, so you can rest assured that your vehicle is in good hands.